Matsuyama
This ancient fortification, part of the Hirayama Castle Coalition of Japan, was completed in 1627. Its turrets and other
parts destroyed by fire or bombardment over the centuries have been completely restored in the original wooden
construction and remains today in pristine condition just as it was. There is a fantastic birds-eye-view of Matsuyama
from the tower.

Matsuyama Castle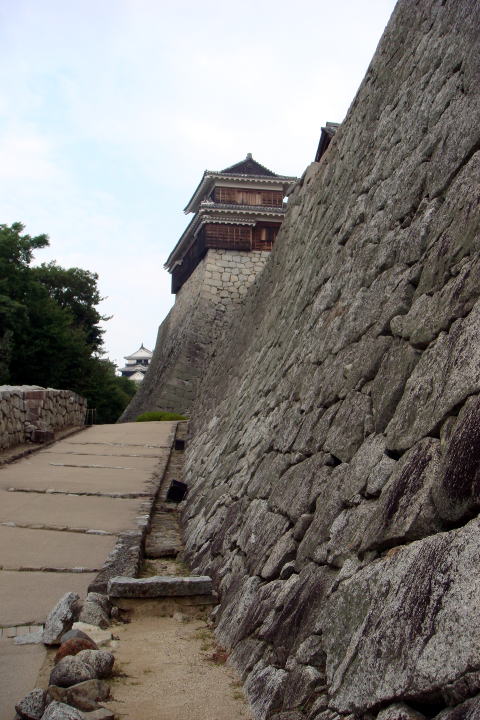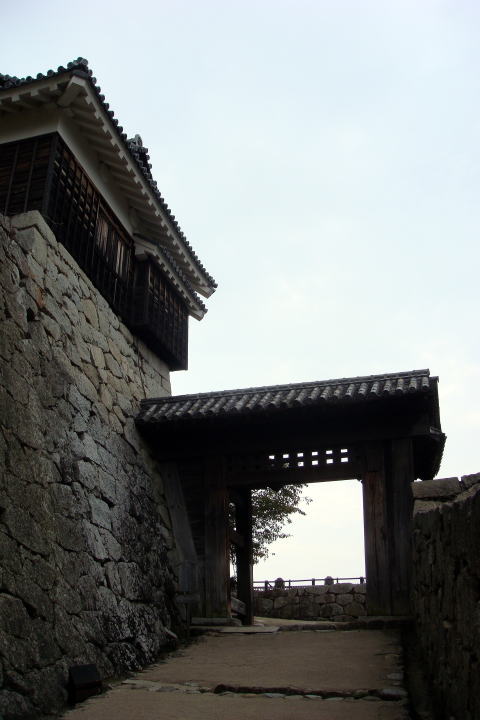 (左)Inui-yagura 乾櫓 (右)Tonashi-mon 戸無門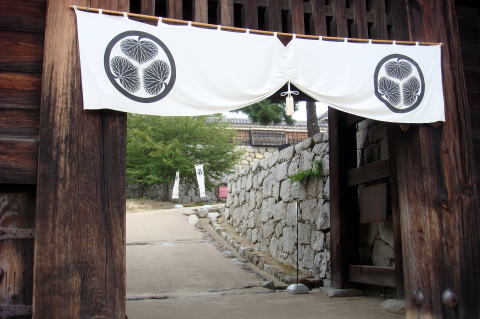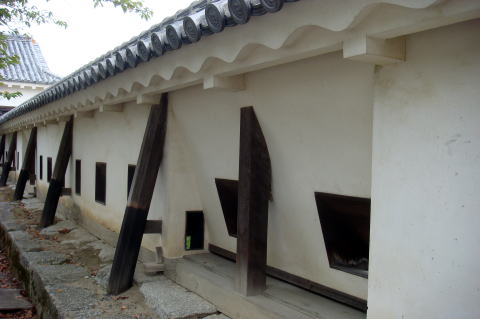 (左)Tsutsui-mon 筒井門 (右)The castle wall to protect from an enemy 松山城塀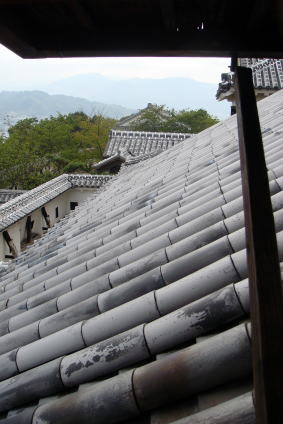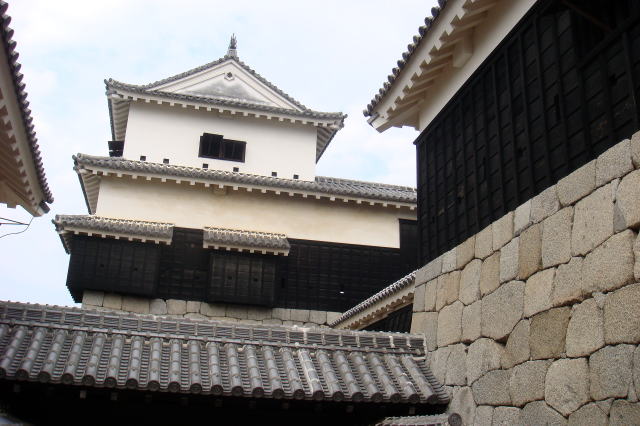 Small castle tower and roofing tiles 一の門から見た小天守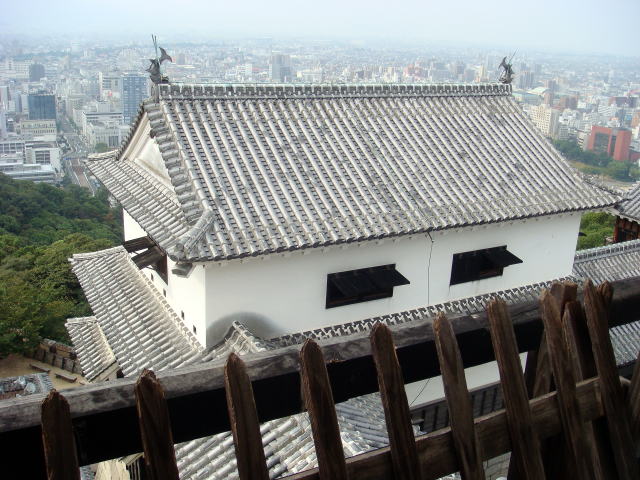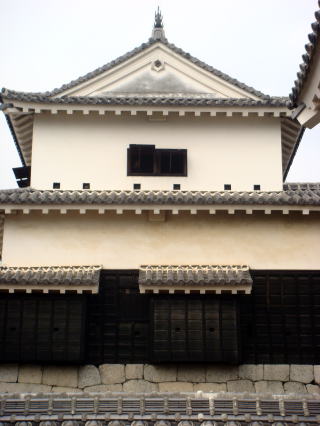 A panoramic view of the city of Matsuyama from the main castle tower through the small castle tower
大天守から小天守と松山市を眺望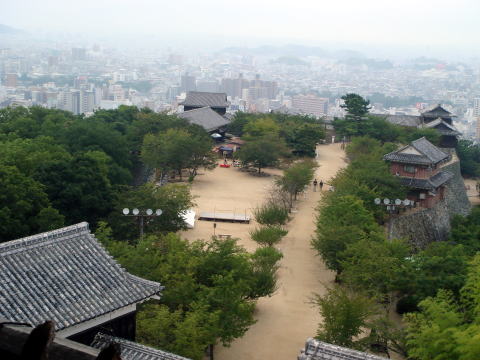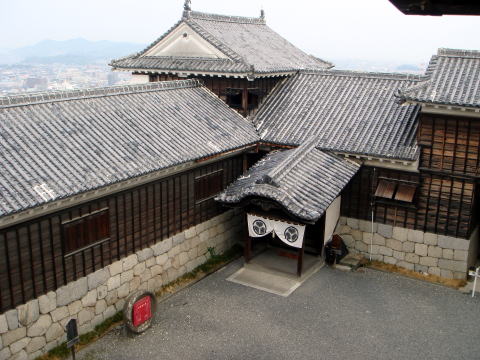 Hilltop of Matsuyama and the entrance to the Matsuyama Castle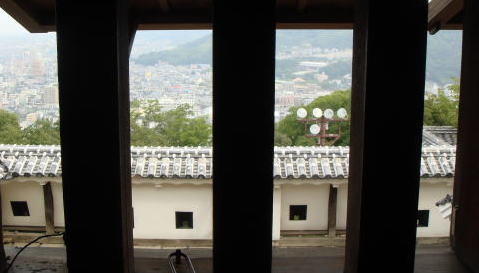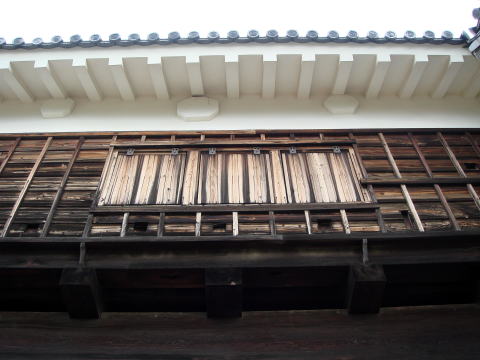 (L) A view from the castle tower (R) Castle structure, composed mainly covered by a wooden and plaster wall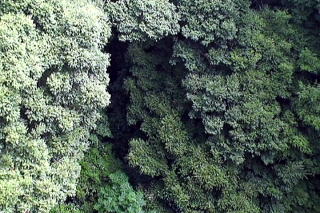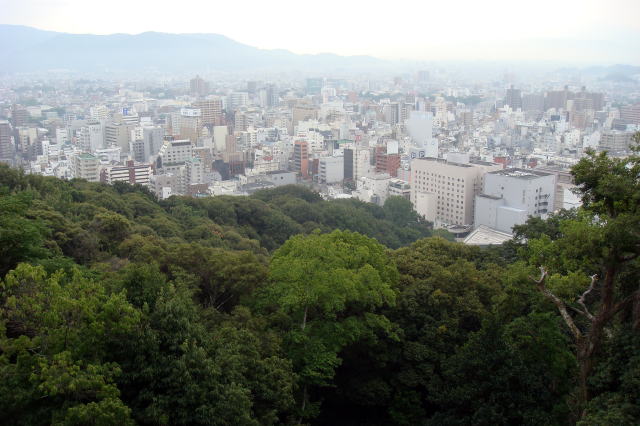 A wide view of the city from the castle chairlift, Matsuyama
The mountainous area is rich in green.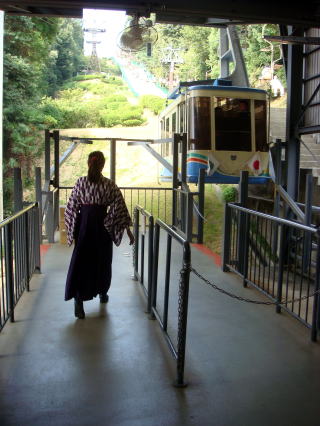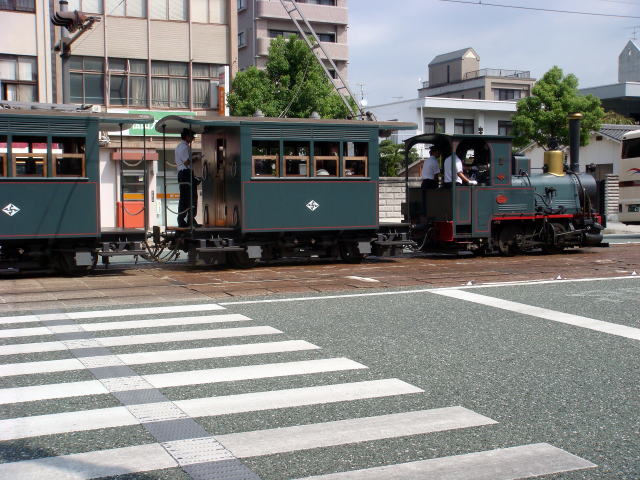 (L) Castle ropeway station (R) 'Bochan train' at Matsuyama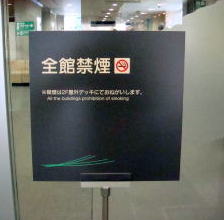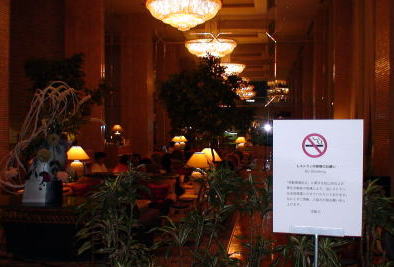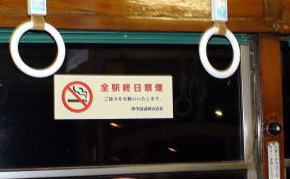 A total smoking ban is seen at various indoor spaces:
(L) Ropeway station (M) ANA Hotel cafe (R) Matsuyama tram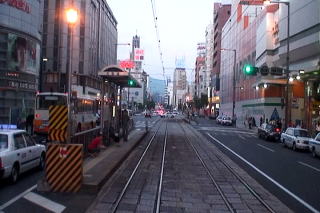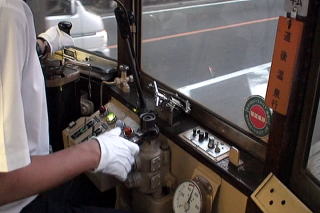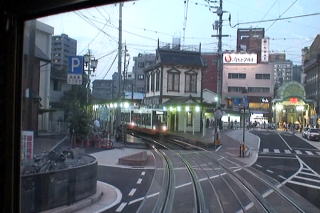 (L) A busy street in Matsuyama (M) A driver's panel in the old tram (R) Dogo Onsen tram terminal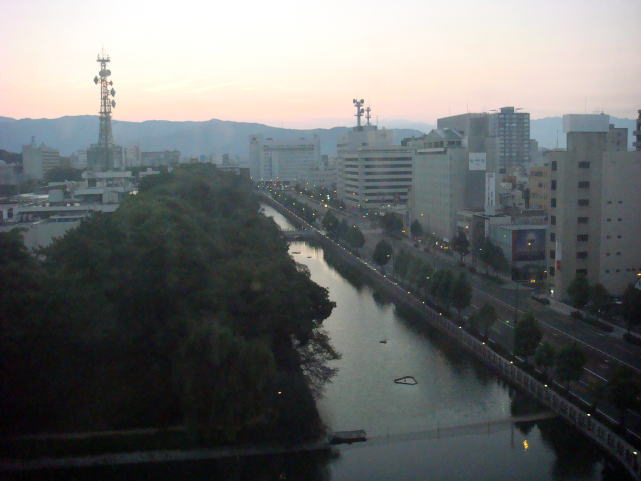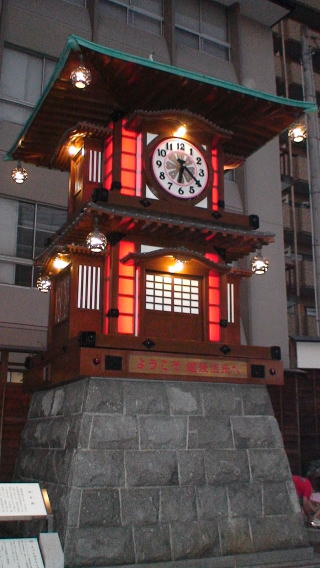 (L) Mout of the Matsuyama castle is 1.9 m deep, there were two swans on the water.
(R) A famous 'Bochan' clock with trick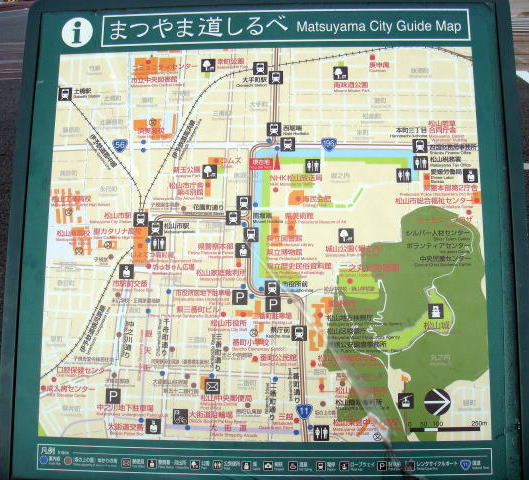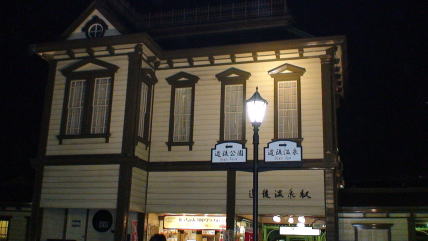 (L) Matsuyama city guide map (R) Dogo Onsen station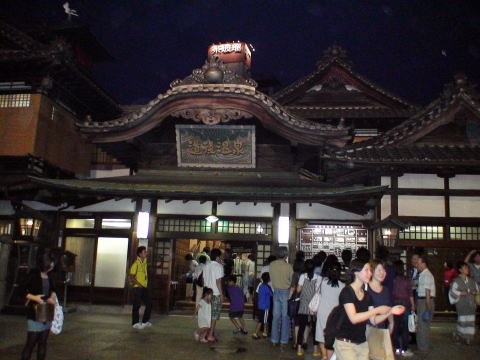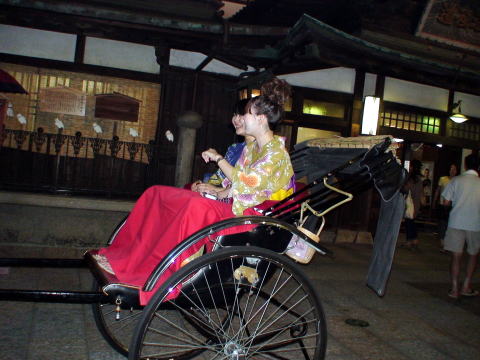 Dogo hotspring bath and rickshaw
道後温泉大浴場 人力車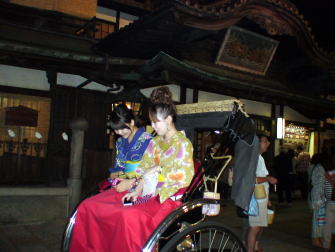 Total smoking ban is accepted at the Dogo Onsen (R) Young girls enjoying a rickshaw ride.
道後温泉は全面禁煙 人力車と若い女性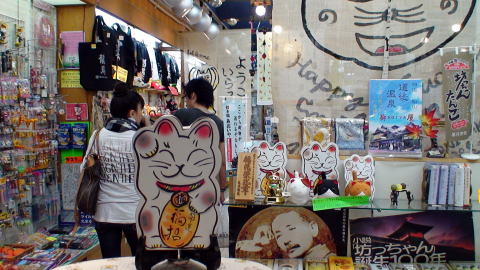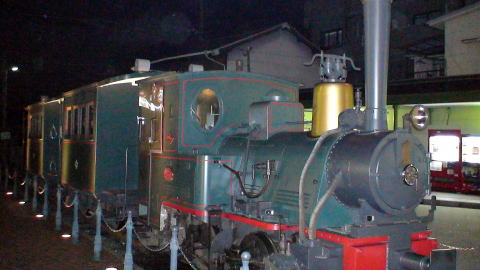 (L) A souvenir shop at the Dogo hotspring (R) Display of the 'Bochan train' at Dodo Onsen


Dogo Onsen in the city of Matsuyama, on the island of Shikoku, is one of the oldest hot springs in Japan, with a history
stretching back over 3,000 years. The present building of the Dogo Onsen public bath was built in 1894. Built on three
levels for maximum capacity, the baths remain extremely popular and are usually crowded by users. Dogo retains the
feeling of a resort town, with guests from all over the country wandering the streets in 'yukata' robes after their bath.
Dogo is easily accessible by a tramcar from the central area of Matsuyama.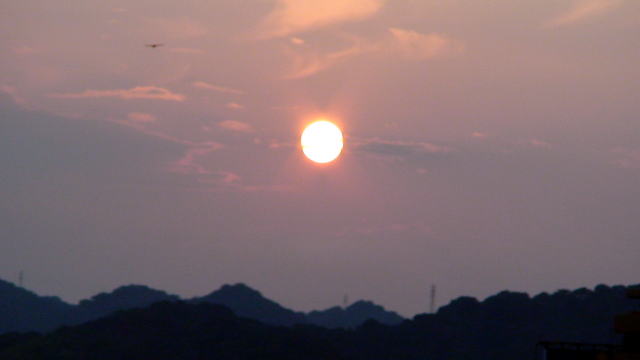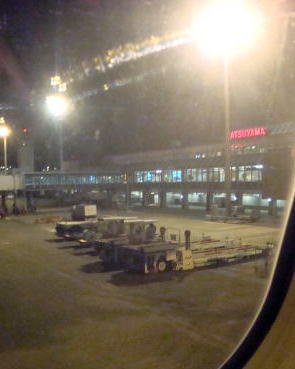 (L) Sunrise above the mountain at the Matsuyama city center (R) Matsuyama Airport at night


松山城は海抜132メートルの山頂に本丸、中腹に二の丸、山腹に三の丸(堀之内)を置く、全国的にも珍しい「登り石垣」が
配置されている。姫路城と並ぶ典型的な連立式天守をもつ、日本最後の完全な城郭建築といわれている。見学者は朝の陣太鼓の
響きに導かれ域内に入るが、そこに立つ城郭と石垣の美しさに圧倒される。国の重要文化財に指定されている。
歴史とロマンの街、松山。中心部の街路は非常によく整備されており、歩道はバリアフリーである。街の中心から湯の町、
道後温泉までは古い市内電車が頻繁に走っており、どこに行くにも良いアクセスを提供している。
日本最古ともいわれている道後温泉の本館は27年に建造されてから日本全土からの湯治客を集めている。2009年11月から
放映されているNHKスペシアルlドラマ「坂の上の雲」はこの松山を更に有名とし多くの観光客を呼び寄せた。



えひめ禁煙フォ-ラム(松山)2012


日本タバコフリー学会総会(松山)2015



松山案内
2010年9月執筆 2011年1月加筆  2012年11月加筆
「禁煙席ネット」主宰 日本タバコフリー学会顧問 医学博士 宮本順伯
★This Web site is link-free.
The article was written, and photographs were taken in September 2010, by Dr. Junhaku Miyamoto.