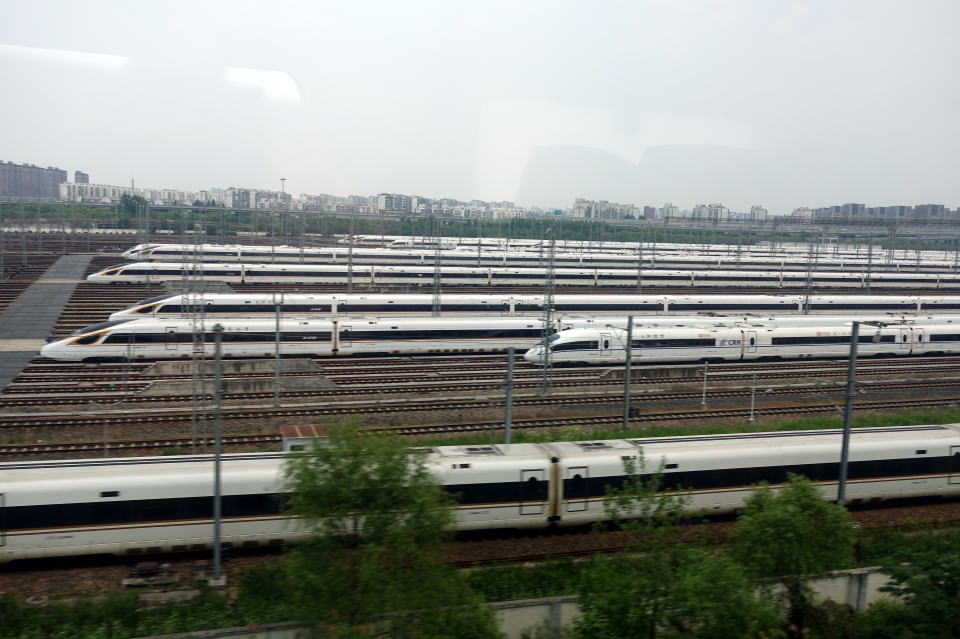 High-speed train yard


High-speed rail has developed rapidly in China over the past 15 years with substantial funding from the Chinese
government, especially the economic stimulus program during the Great Recession. The removal of Railway
Minister, Liu Zhijun for corruption and a fatal railway accident near Wenzhou in 2011 raised
concerns about safety as well as affordability, financial sustainability and environmental impact. China's early
high-speed trains were imported or built under technology transfer agreements with foreign train-makers,
including Alstom, Siemens, Bombardier and Kawasaki Heavy Industrie. Following the initial technological transfer
is over, Chinese engineers have re-designed internal train components and built indigenous trains manufactured
by the state-owned CRRC Corporation★, the world largest railroad-car company.
The HSR building boom continues with the HSR network set to reach 38,000 km in 2025.
Source: Wikipedia
★中国中車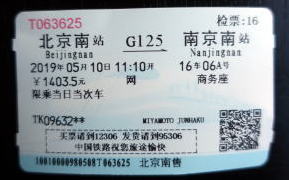 A ticket of the high-speed train to Nanjing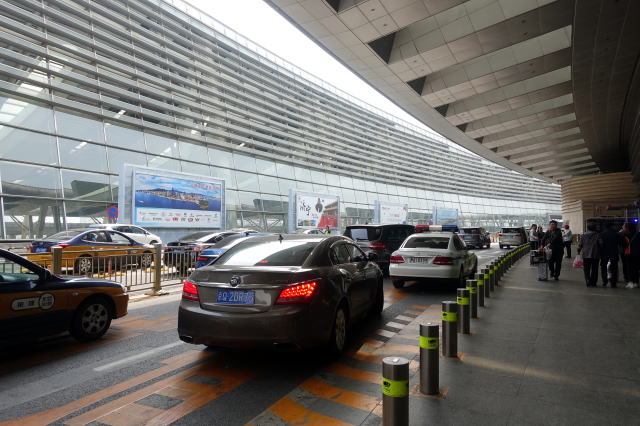 、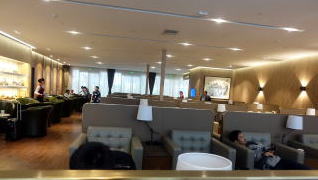 (L) A car porch to the Beijing train station (R) A business-class lounge at Beijing station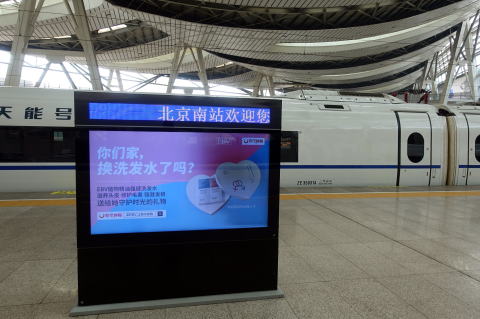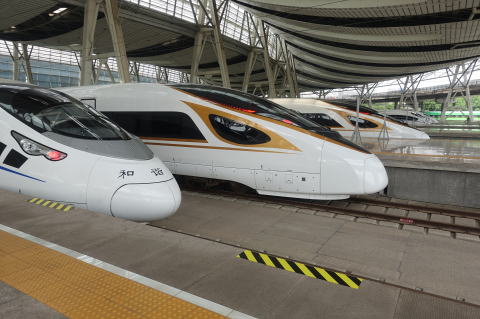 A high-speed train is waiting for departure.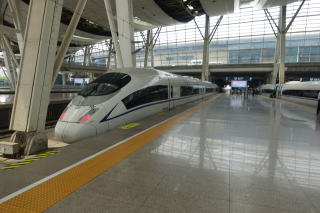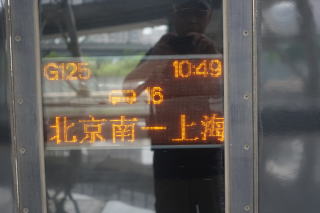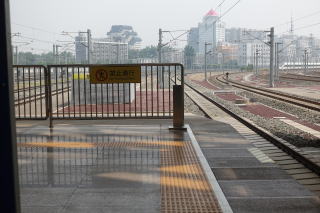 (L) A platform of Beijing station (M) An electric destination display (R) A railway track continues all main areas of China.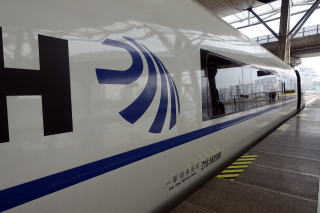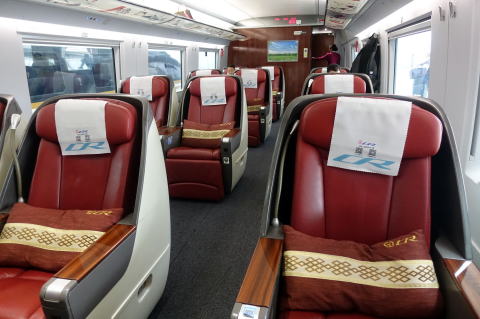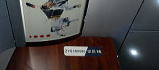 A business-class vehicle and seats: Maximum capacity is sixteen passengers.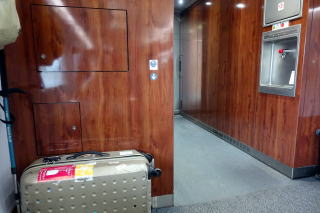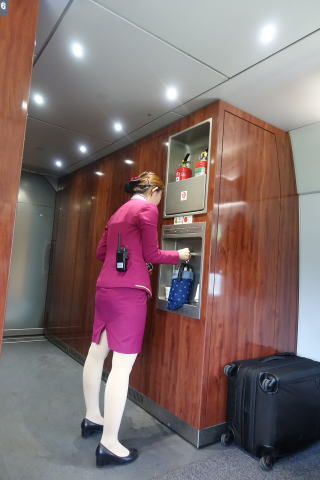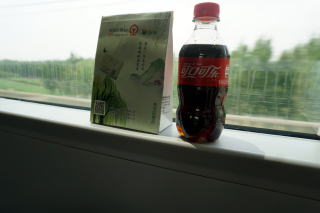 A space of the business-class vehicle is wide. Female train attendant serves drinks and snack cookies.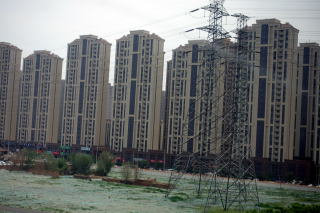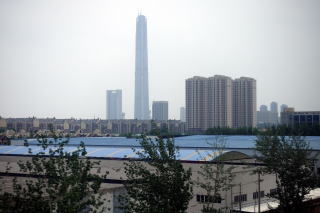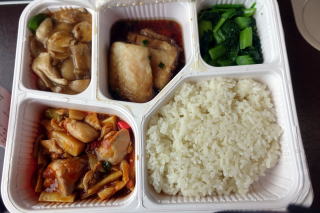 (L) A passenger can watch a scene of high-raised apartment houses through a car window.(R) A special lunch served for passengers of the business-class vehicle.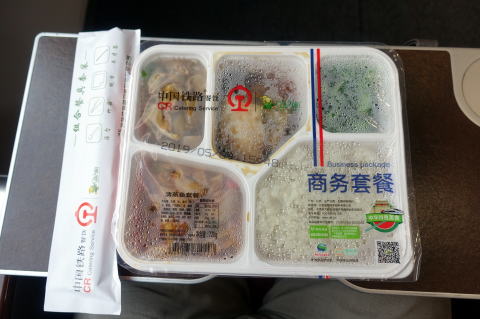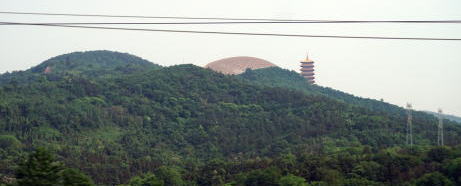 (L) A special lunch served for passengers of the business-class vehicle.(R) Multiple pagoda seen from the train window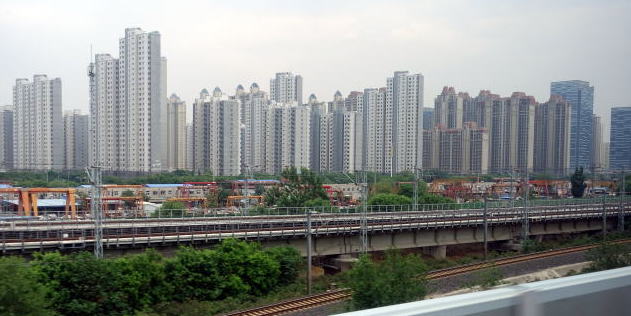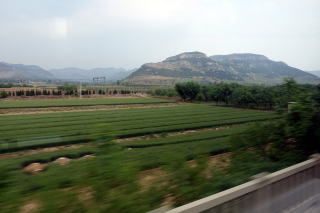 (L) High-rase buildings in Jinan: Most of them are residence.(R) Hilly areas dotted in the plains.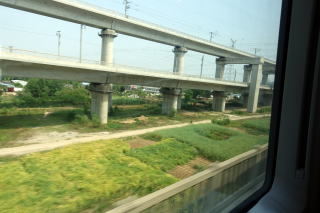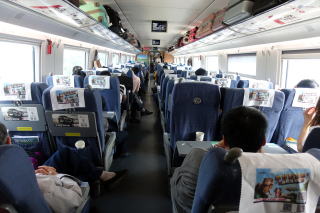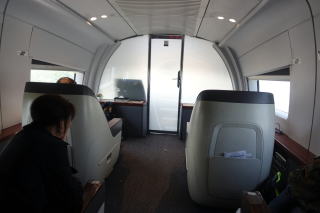 (L) Double-deck raiiway track (M) Second-class seats consist of 2 plus 3 in one lane. (R) Business-class seats in a compartment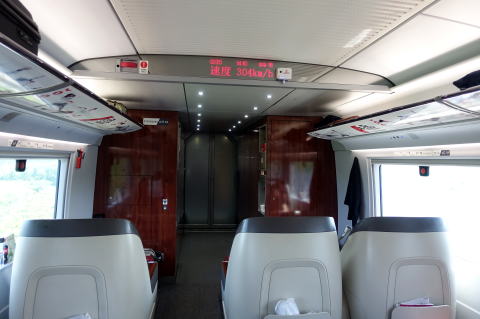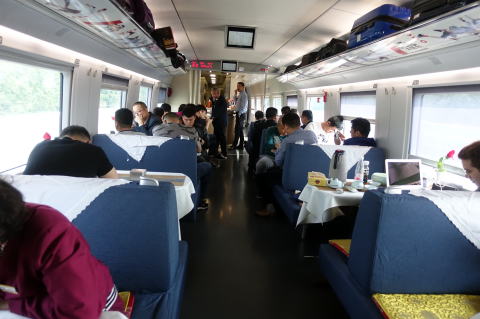 (L) Business-class seats viewed from a backside (R) A cafeteria vehicle of the high-speed train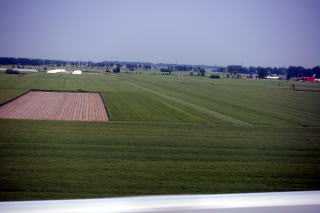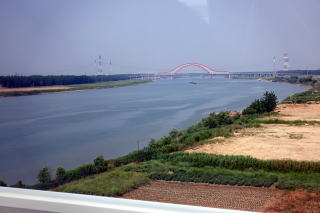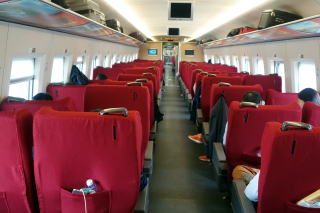 (L) A cultivated land with rich green (M) A river and a bridge, decorated with red color (R) Frist-class seats of a high-speed train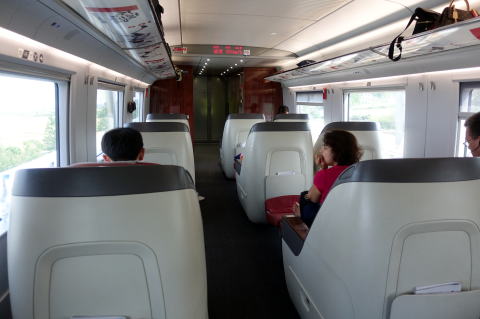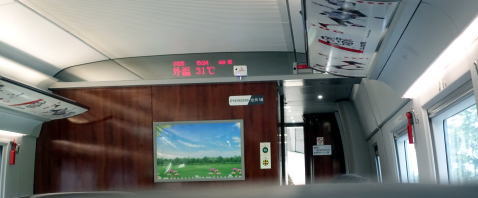 (L) Business-class seats: The present train speed is 305 Km/H, which is shown in the electric bulltin board.
(R) The board shows that temperature outside is 31℃.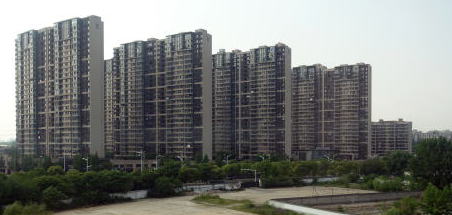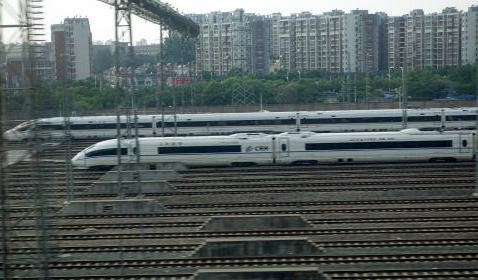 High-raise apartment buildings near Nanjing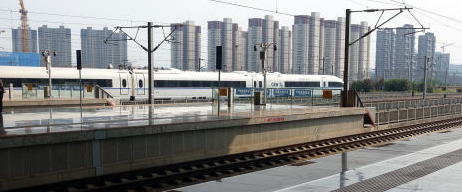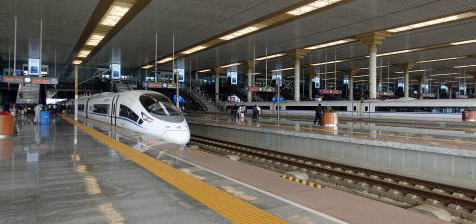 A high-speed train is arriving at Nanjing station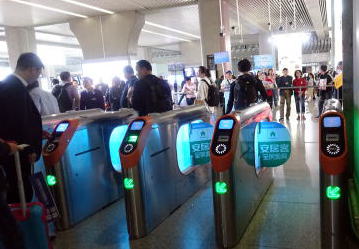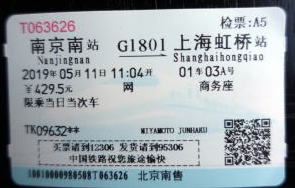 (L) Automatic ticket gate (R) A ticket of the high-speed train to Shanghai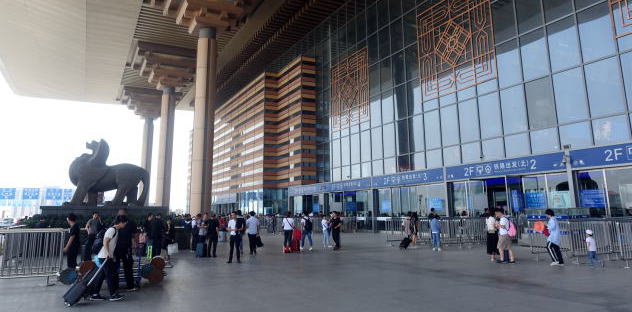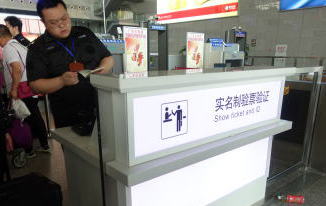 (L) The front view of Nanjing station
(R) A security check point before riding the train at the Nanjing station: All passengers have to show ID (passport ) and the ticket.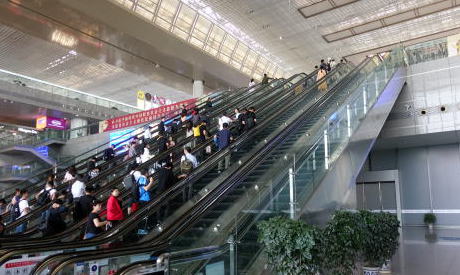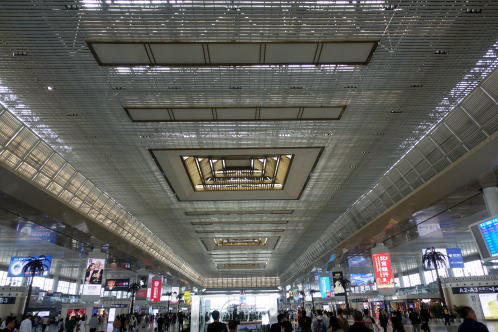 (L) A train passenger goes up to the departure lobby of Nanjing station
(R) A departure lobby of the Nanjing South Railway Station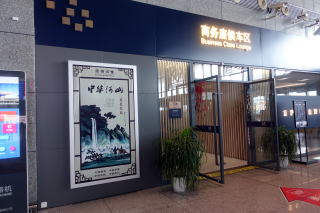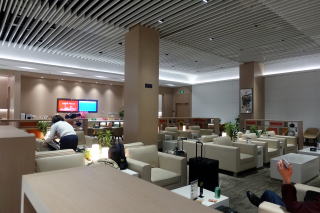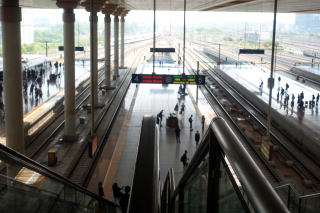 (L) Business-class lounge at Nanjing station (M) Inside of the lounge (R) An escalator to the platform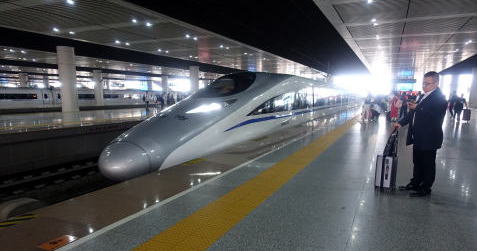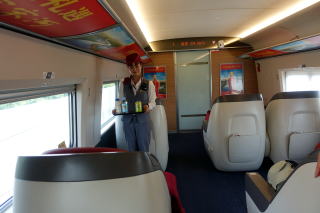 (L) A high-speed train is entering to the Nanjing station. (R) A female train attendant is distributing drinks and snack candy.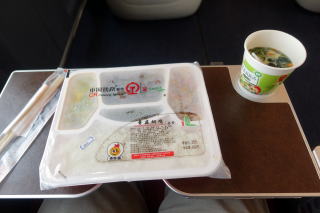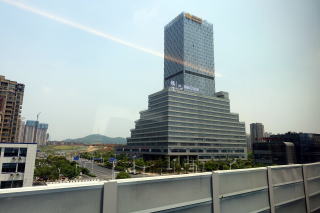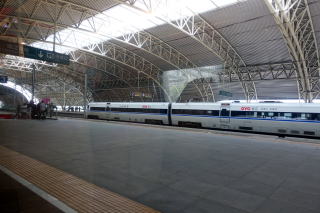 (L) Packed meal and soup were delivered to the business-class car seat.
(R) Zhenjiang building and train station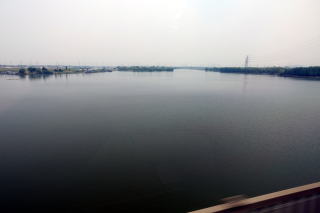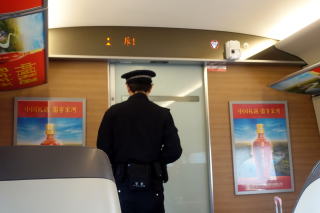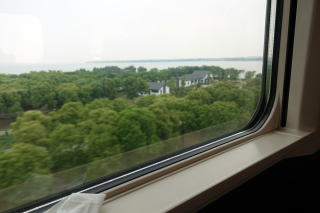 (L) Train runs along the Yangtze riverside.(M) Police officer looks around inside of a car.
(R) Through a car window, we enjoy a lush scene spreads out.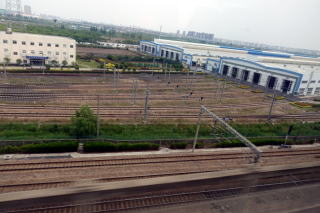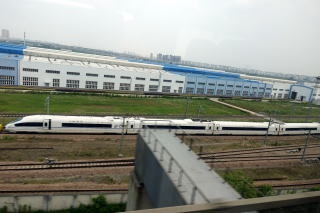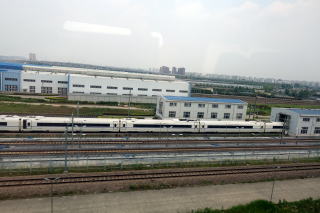 A rail yard of the high-speed trains near Shanghai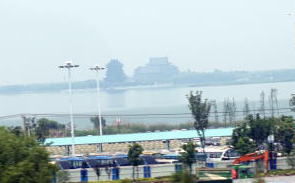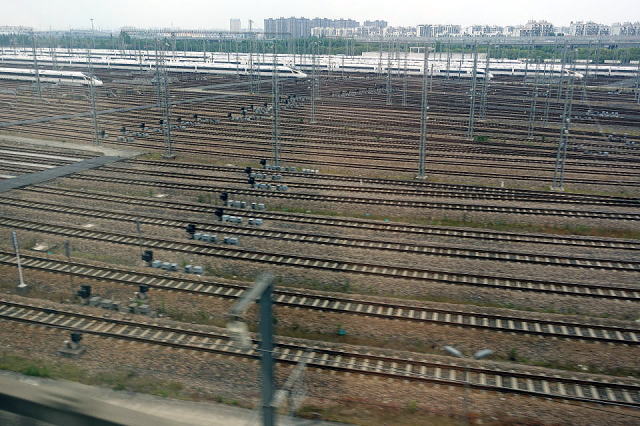 (L) A train is approaching to Shanghai (R) A rail yard of the high-speed trains near Shanghai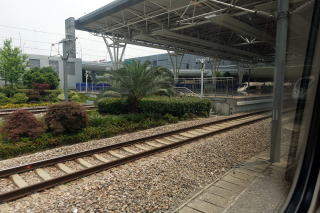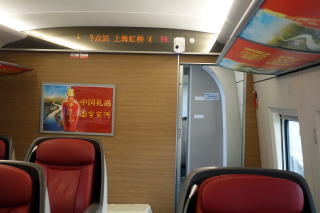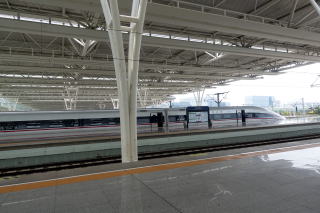 (L) Th train is entering to Shanghai Railway Termainal. (M) Electric bulletin board showed we are arriving at Shanghai Terminal.
(R) Platform of Shanghai station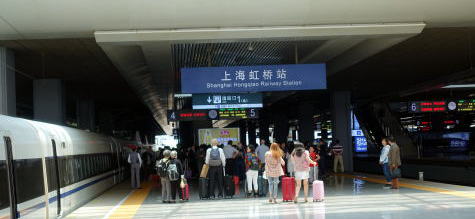 Shanghai Termanal Station


世界最長の営業距離を誇り、2018年には香港にまで鉄道網を伸ばした中国の高速鉄道。しかし、ほとんどの路線が
赤字経営という問題もあるようだ。中国メディアの今日頭条は、中国高速鉄道が「毎年赤字」である理由を分析する
記事を掲載した。高速鉄道は中国人の生活を大きく変えたと言えるだろう。広大な中国を短時間で移動できるようになった。
北京ー香港間の場合、従来の鉄道では約24時間かかっていたところ、今では高速鉄道を利用すれば9時間で移動できる。
北京ー上海間では時速300Km/H以上で走行、所要時間は最速、4時間30分以内である。

中国では旧正月など長期休暇では満席になるものの、休暇期間以外は空席が目立ち、旅行者やビジネス客などの需要が
大きい北京―広東、北京―上海、上海―昆明といった区間を除き、中部・西部方面の乗客は少なく、ウルムチに
近くなればなるほど車内はガラガラになるという。中国の高速鉄道建設は、国家プロジェクトのため銀行からの融資は
優遇されているが、建設コストは決して安価ではなく、1キロメートルあたり1億元(16億6000万円)の他、莫大な
維持費もかかる。このまま赤字経営が続いた場合、安全な運行を続けられるのか一抹の不安材料となる。
記事参照:2019年3月19日、モーニングスター



Wenzhou Train Collision


2011年温収支鉄道衝突脱線事故( Wikipedia )

北京―上海間などの高速鉄道座席は予約制だが、1か月前の段階から、ビジネスクラスの席から埋まってゆく。次は
1等車、最後に2等車となる。高速鉄道でも停車する駅の数に比例して行き先までの所要時間が約2倍近く変わる。乗車券
代金は変わらないので最速の電車ほど早く座席が埋まる。ビジネスクラス席は日本の新幹線のグランクラスより座席数も
少なく、豪華である。弁当や駄菓子、飲み物などが提供されるが、1時間ほど乗車した南京ー上海間でも同様のサービスが
あった。やはり中国なのであろう、座席のクッションなどは乗客が降りてから片づけるのではなく、持ち去らないように
降車直前に係員が撤去する。車内電光掲示板に英語表記も出るが、現在の走行速度、外気温などが表示されるのは、欧州の
鉄道と同じである。JR東海やJR西日本新幹線で頻繁に表示される、とても 恥ずべき「おタバコをお吸いの方は何号車と
何号車の喫煙室をご利用ください」などの表示やアナウンスは絶対あり得ないし、世界で唯一、日本だけの代物である。



High-speed-train ride between Beijing and Shanghai



Harsher punishment for smoking on high-speed trains
ChinaDaily
China Railway Corporation, the nation's railway operator, in August 2016, issued new rules further to tighten up
the smoking ban on trains, saying that any passengers who are caught twice violating the ban will be forbidden
to purchase any high-speed train tickets across China.A violator of the no-smoking rule may be fined up to
2,000 yuan ($300).


---
Travel by Train
All railway trains should be completely smoke -free.

 Italia Rail: Trenitalia

 Rail Travel Ireland

 Railways in Helsinki, Finland

 Train in Norway, Trondheim to Oslo

 Amtrak Acela Express: Boston-Newyork

 Washington DC Metro/Union Station

 Chicago CTA Rail

 Miami Metro Rail

 Stockholm Arlanda Airport and Express

 Stockholm County Railways

 X2000:Stockholm-Copenhagen Express

 Greater Copenhagen Railways

 Paris Rail Terminals

 Paris Metro-RER-Tram

 Korea Train Express, Airport Express and Metro

 Bangkok Mass Transit/Thai Railways

 Indian Railway

 Dehli Metro

 Airport Express and MTR, Hong Kong

 Taiwan High-Speed Rail

 China High-Speed Rail

 Portugal Metro, Railways

 Amsterdam Rail

 High-speed train in Spain 2010

 Barcelona Railways

 Railway Travel in France 2011

 Railway Travel in Germany 2011

 High-speed train in Germany, Austria and Switzerland 2013

 Vancouver Skytrain

 Edomonton Metro

 VIA train, Vancouver to Jasper

 Amtrak: Seattle to Glacier National Park

 San Francisco: cable-car, tram and Bart

 Alaskan Railroad

 Moscow Metro

 Saint Petersburg Metro

 Sapsan, high-speed train of Russia

 Allegro, high-speed train between Finland and Russia

 Railways connecting Canberra and Sydney, Australia

 Gold Coast Light-Rail

 NZ Rail: Tranz Alpine/Scenic

 Brief Journey by Australian Rail

 Narita Airport-City Rail Service

 Japanese high-speed train 'Hayabusa'

 Japanese high-speed train 'Super-Komachi'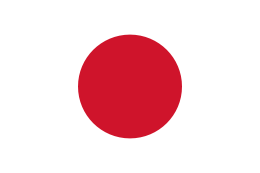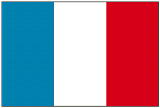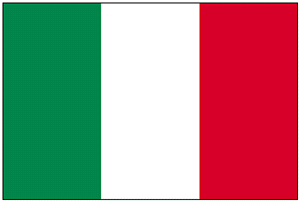 Market Booms for new High-speed Trains

Smoking ban in the railway trains of the world
China in 2019

Arrival to Beijing Airport

High-grade Hotels in Beijing

Great Wall in China

Forbidden City in Beijing

Jingshan Park and Temple of Heaven, Beijing

Summer Palace in Beijing

Beijing Restaurants

High-speed train in China

Hotels in Nanjing and Shanghai

Metro in Nanjing and Shanghai

Cities of Nanjing and Shanghai

A fast-growing nation, China

Smoking ban in China in 2019

Departure from Shanghai Airport
Shanghai in 2013

Shanghai's Smoking Ban

Smoking Ban in Restaurant looks hazy

Smoking Ban in Restaurant appeared to fail.

Suzhou 2013

Shanghai 2013

Shanghai Hotels

Shanghai Railways

Shanghai Life

Smoking in Shanghai in 2013

Railway-travel around the world

中国高速鉄道
「禁煙席ネット」主宰 日本タバコフリー学会顧問 医学博士 宮本順伯
★This Web site is link-free.
This information was provided by the Smokefree Hotel and Travel.
The article was written and photograph was taken in May 2019, by Junhaku Miyamoto, M.D., PhD.