VIA: Vancouver to Toronto

The Toronto-Vancouver train, which takes four days to travel between one of Canada's largest cities
and the Pacific Coast, lets you see the breadth of the country like never before. A train goes up through
rocky mountains, passing the town of Jasper, wide Canadian prairies, forests reflecting on the surface
of Great Lakes, arriving at a large metropolitan area of Toronto.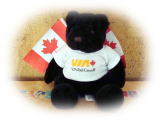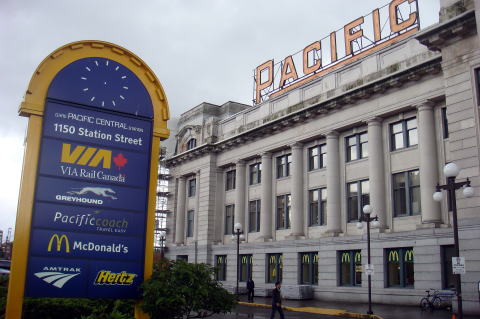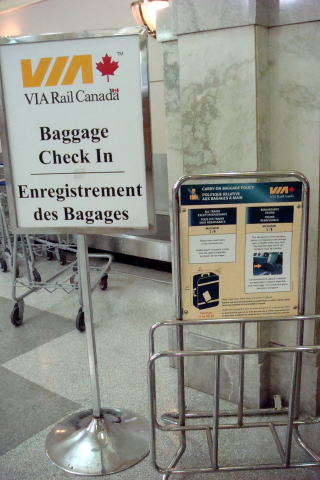 (L) The western terminal of the Pacific Central Railways, Vancouver station (R) A baggage check-in place of the station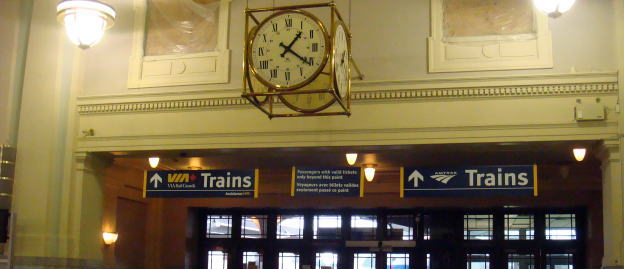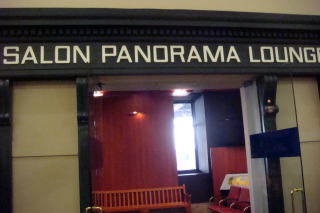 (L) This terminal station is used by both Canadian VIA trains and American Amtrack trains.
(R) A waiting room, Salon Panorama Lounge is for the first-class passengers.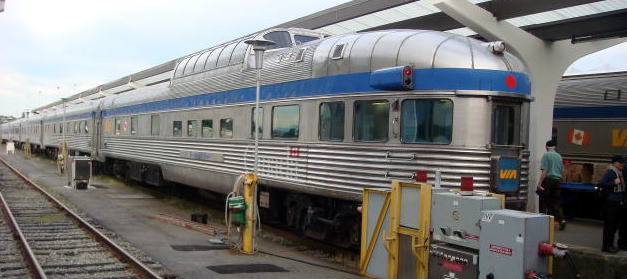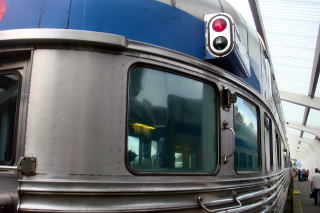 The VIA train for Toronto is ready to start at the Vancouver station.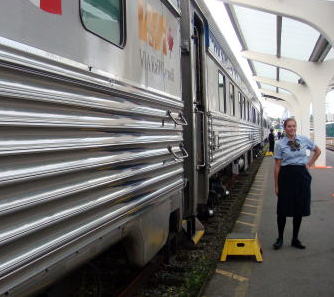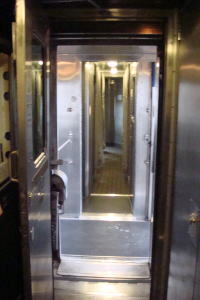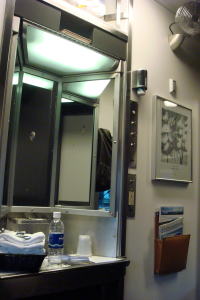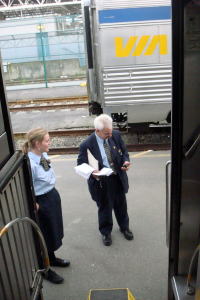 (L) Train conductor welcomes passengers, providing a step into a vehicle.
(M) A corridor of a train and a compact dressing table in the cabin compartment.
This train steel body was made by a German manufacture.
(R) A final check of cell phone before the departure of the train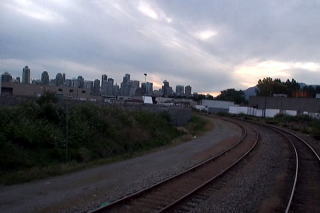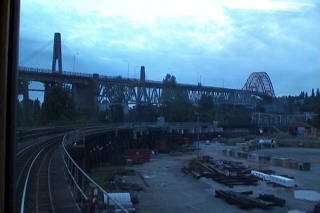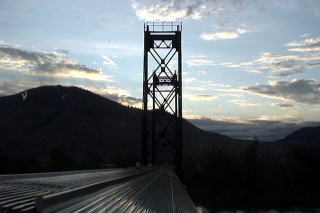 (L) A train is leaving downtown Vancouver. (M) A train crossed Fraser River. A SkyTrain Bridge is in the left side.
(R) VIA train crossing North Thompson River, British Columbia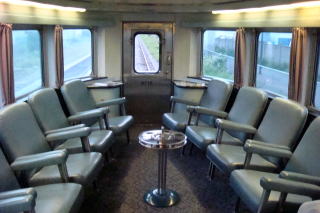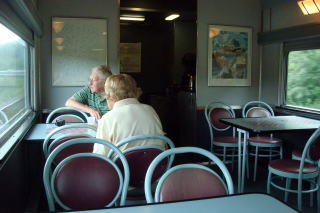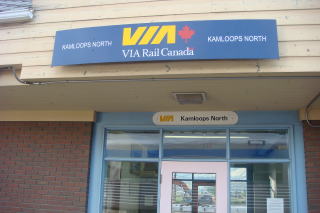 (L) Main observation lounge at the last train vehicle (M) The skyline coffee shop (R) Kamloops North station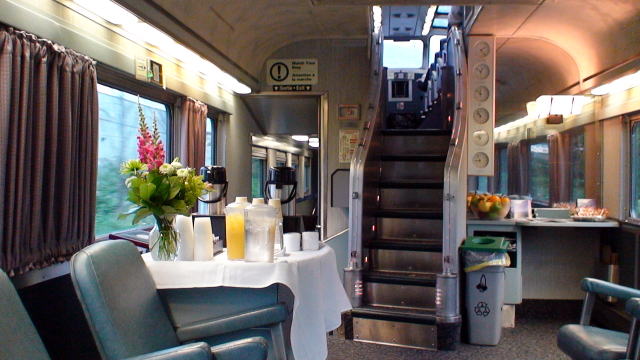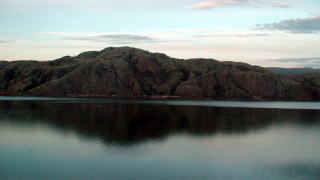 A dome-car is composed from the lower lever and upper level. Passengers can have tea, coffee, soft drink and fruits.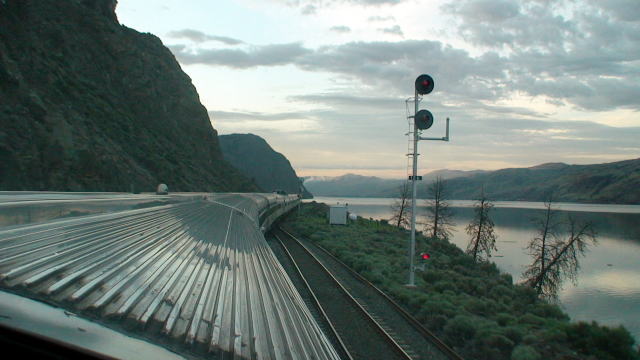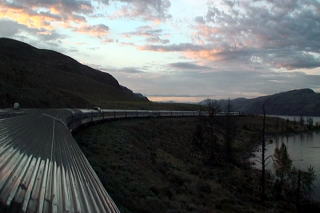 A high-up scenic dome-car view: VIA train is running beside a lake in the early morning.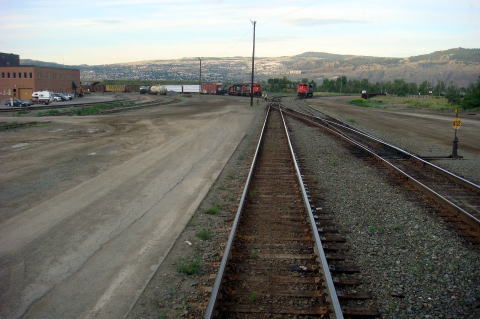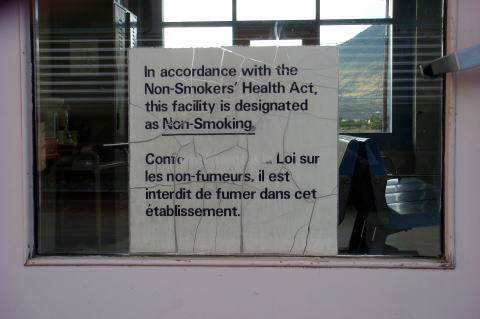 (L) Kamloops North station.
This is the junction point of Canadan National ( CNR) and Canadian Pacific ( CPR ) railways
The CNR' passenger services ended in the western Canada in 1978.
(R) All Canadian railway stations are smoke-free.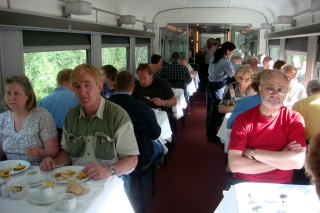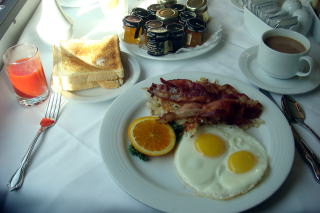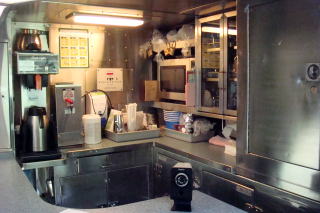 (L) A dinning room car was full with reserved guests. All meals served without cost for the first-class passengers.
(M) A breakfast was served after a menu was ordered. (R) A cafe serving facility in a train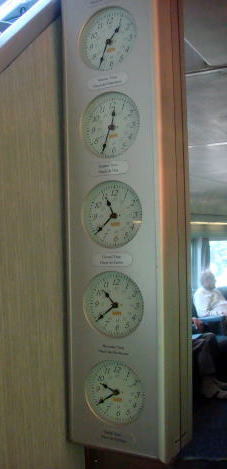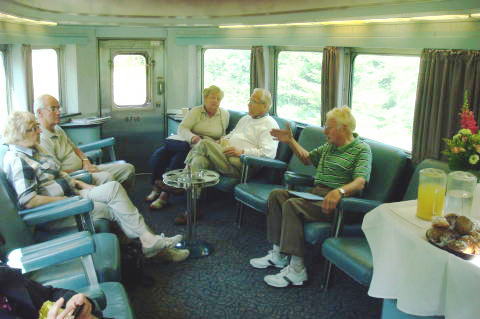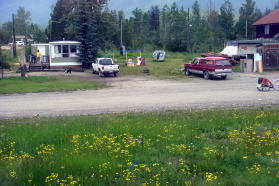 (L) Canada is a wide country. Canada uses six primary time zones. They are Newfoundland Time Zone,
Atlantic Time Zone, Eastern Time, Central Time Zone, Mountain Time Zone, and the Pacific Time Zone.
(M) Senior Canadians were enjoying a friendly conversation at the rear dome car.
(R) A small village in that the VIA train had a brief stop.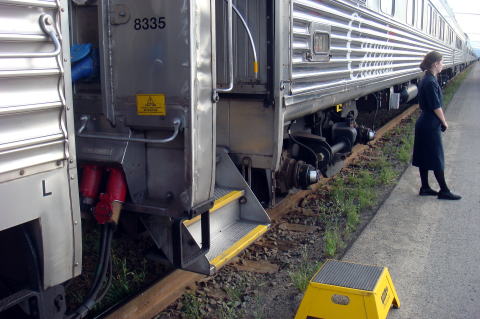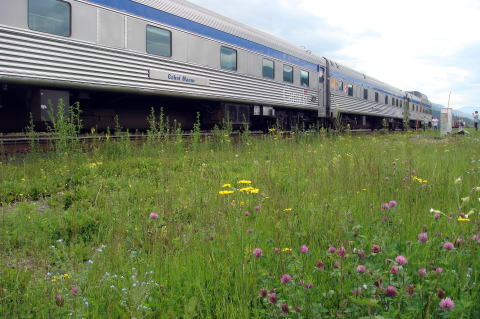 The train stopped for about half an hour. Passengers may leave train and breath deeply a fresh air.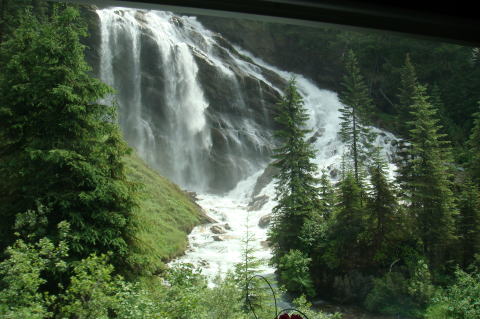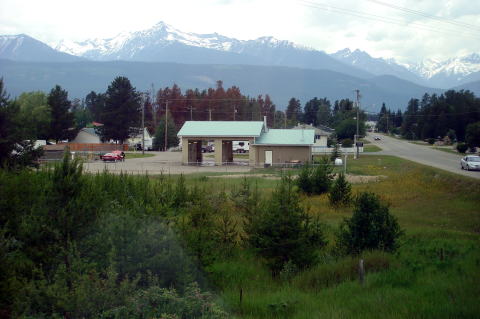 (L) A train slowed down while passing a railway-side fall.
(R) A train stopped at a small town, with the snowy Canadian Rockiy mountains on the back.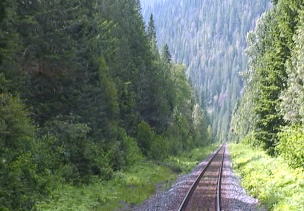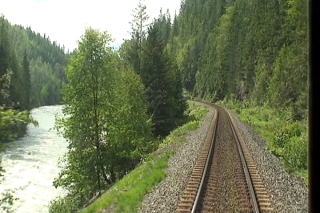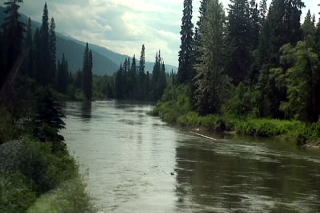 A single VIA railway track line goes in the mountainous wooded area and along the river stream.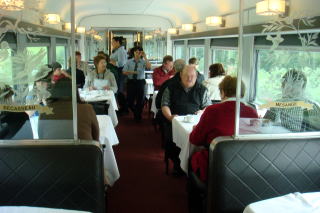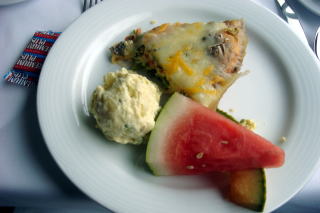 (L) A dinning room car at a lunch time (R) A new observation car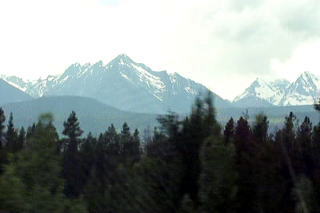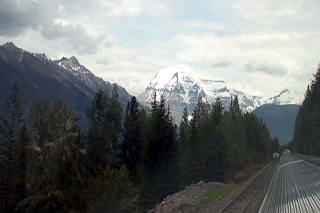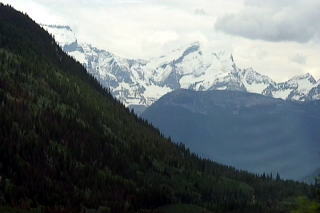 Mount Robson, British Columbia, one of the most prominent mountains in North America, with a high of 4,663 m.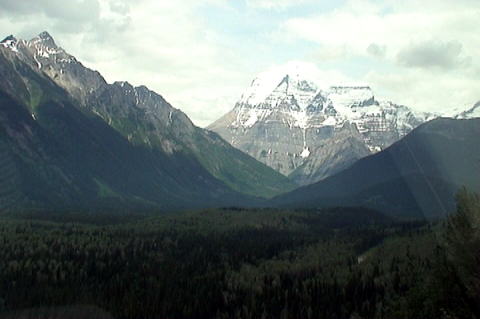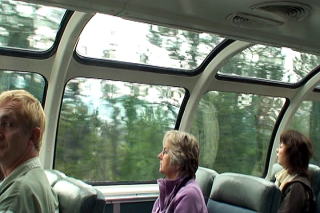 Mount Robson viewed from a dome car.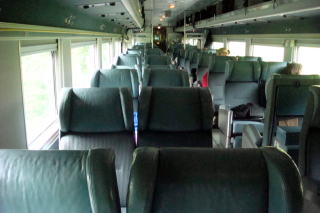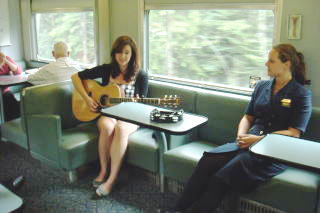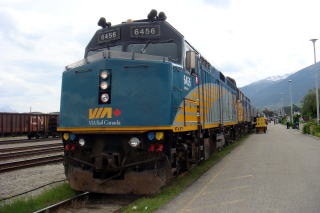 (L) The interior of the economy-class vehicle (M) A woman was singing with a guitar in a lobby-car. (R) A locomotive of VIA train at Jasper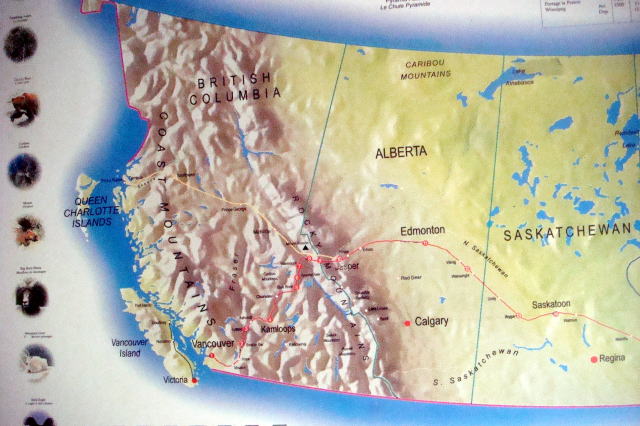 (L) This map shows how the VIA train traveled through the Rocky mountain area.
(R) A train staff cleaned the body with a high pressure hose.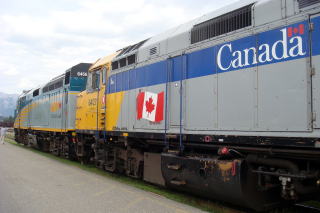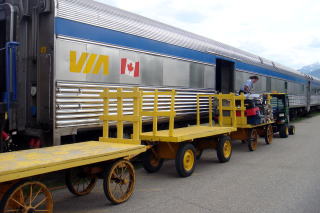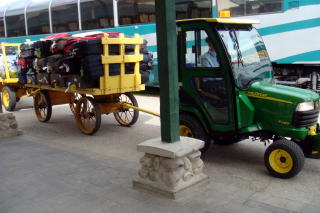 A train arrived at Jasper station and unloaded passengers' baggage to a luggage van.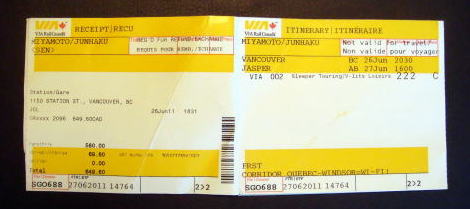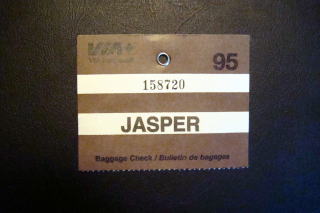 A VIA train ticket and baggage tag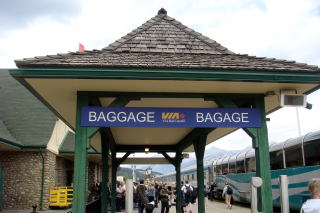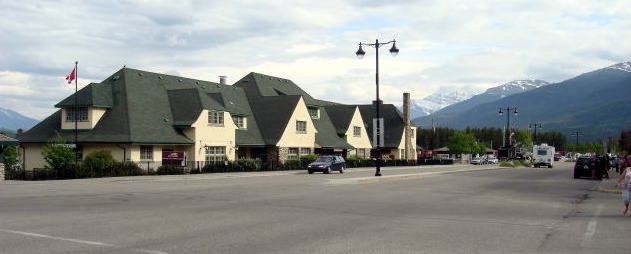 (L) The place of baggage pick-up at Jasper VIA station (R) Jasper railway station


The VIA Rail Canada pass through the Yellowhead Pass, which is a mountain pass across Continental Divide
of the Canadian Rockies. It is located on the border between Alberta and British Columbia, and lies within
Jasper National Park and Mount Robson Provincial Park. It was constructed circa 1910-1913, and the trains
of their successor, the Canadian National Railway, run this route, in contrast with that Canadian Pacific Railway
still used the Spiral-Tunnel route. At present, all VIA passenger trains run through the Yellowhead route.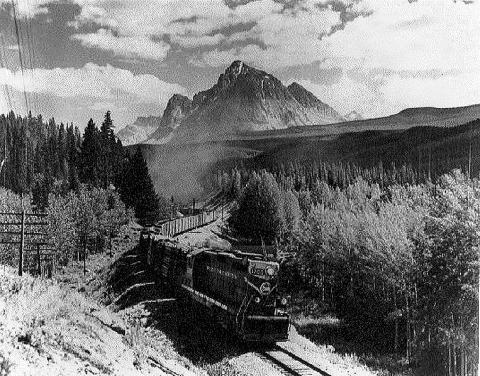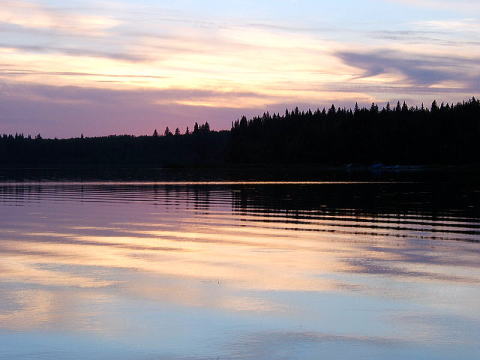 (L) The locomotive of the founder, Canadian National Railway is climbing in the Yellowhead pass. It is 1,131 m high above sea level.
(R) The VIA train skirt the Moose Lake for a while, before arrive at Jaspar.





Railway Trip by VIA Train
















Smoking policy: This Vancouver-Toronto route offers a smoke-free environment. Those who wish to
smoke will be able to do so during regular station stops at Capreol, Hornepayne, Sioux Lookout, Winnipeg,
Saskatoon, Edmonton, Jasper and Kamloops.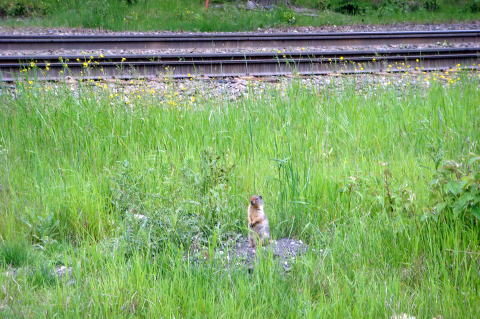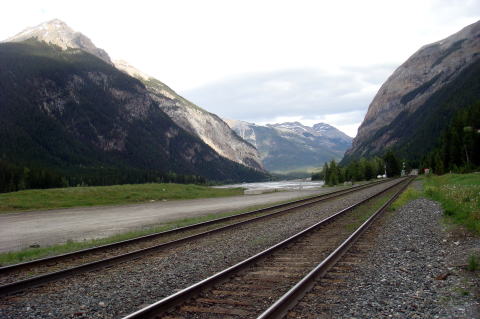 This picture shows the railway truck of Canadian Pacific Railway and a marmot.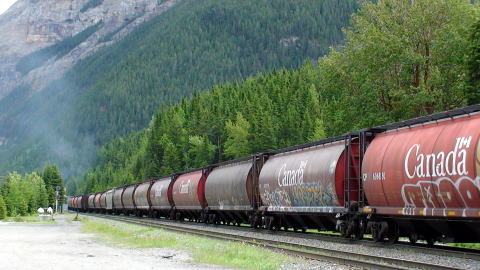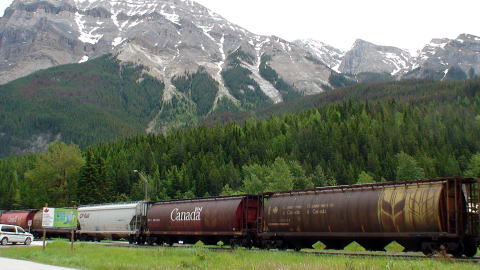 An ultra-long

freight train from Vancouver is now going to pass

through the Spiral Tunnels in Rocky Mountains.


When British Columbia joined Confederation in 1871, it was on the condition that Prime Minister, J A.
Macdonald would build a railway to link the province to the rest of the country. Building a railway across
such a large continent was a major undertaking, and one of the most serious obstacles was the Rocky
Mountains. Several passes were considered for the route and despite its rugged terrain, Kicking Horse
Pass was chosen because of its proximity to the US border and its shorter distance to the Pacific Coast.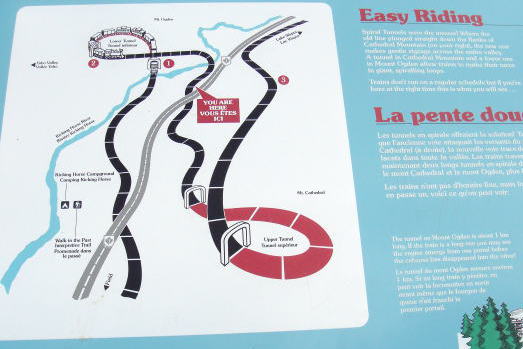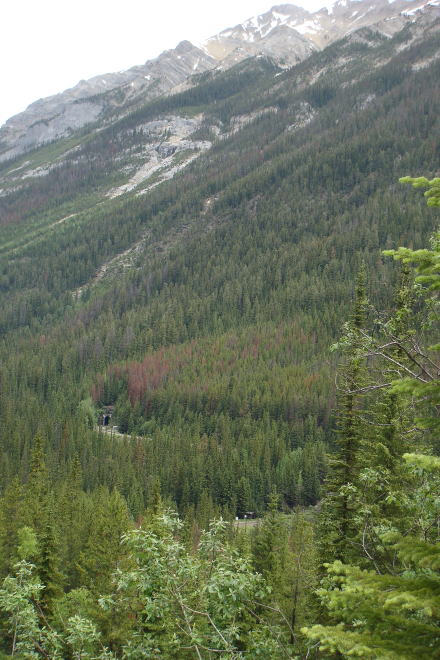 Spiral Tunnels



A freight train from Vancouver is now passing Rocky Mountains.


Spiral Tunnels at Canadian Rockies


A transcontinental train is leaving Vancouver Station, Canada.


A dome car view at the Vancouver terminal rail track


Canada's VIA train and the Vancouver's SkyTrain


The first class dome car of Canada's VIA train


A Canada's VIA train is leaving the Vancouver terminal station for Toronto.


A VIA train bound for Toronto is crossing Fraser River.


A rear view from a dome car of VIA train, which is crossing Fraser River.


A VIA train runs quietly in the early morning to the east.


A morning glow and a transcontinental train in the Kamloops Lake


Kamloops Lake


VIA train goes up North Thompson River for Jasper


VIA transcontinental train is going up North Thompson River in the Rockies.


A VIA train is passing through Mount Robson Provinvial Park.


Mount Robson in the Canadian Rockies


カナダ横断鉄道の一番長い区間がバンクーバーからトロントに向けて走るVIA寝台列車である。航空機で4時間30分で
到達出来る区間を4泊5日かけて運行している。日本では到底考えられないのんびりとした旅である。つまり時間を
全く気にかけない人々が列車の乗客である。そのほとんどはシニア層であるのは当然といえよう。列車が駅に停車して
いる時間も長く、アルバータ州バンフ駅で90分、マニトバ州のウイニベグ駅では180分の休憩がある。街の散歩や
軽食をとるには十分の時間である。1等は3食付きでメイン展望車にはいつでも果物や飲み物が用意されているので
食べ物を買い込む必要はない。旅のハイライトはバンクーバーからジャスパーまでの雪を抱いたロッキー山脈、そして
秋の紅葉に映えるスペリオール湖北岸の森林地帯であろう。

バンクーバー・トロント間、5日間の旅の最中に列車内での喫煙は一切出来ない。一日に2回、停車する駅の屋外で
のみタバコを吸うことが許される。日本のガイドブックに列車内に喫煙ブースが存在すると書いてあるのもがあるが、
完全な間違いである。日本での考え方、あり方は異常としか言いようがなく、他の国では全く受け入れられない。

1974年の夏にもロッキー山脈越えの名所、スパイラルトンネルで長い長い列車の最後部がトンネルに入る前に
先頭の機関車がトンネルを抜け出て轟音と共にすぐ前を横切るのを見ることが出来た。さらに今回は貨物列車が
トンネルに入る時から、全部の車両が出終わるまでをビデオに撮影した。現在はイベント列車を除き貨物輸送専用の
鉄道だが、その運行時間が不定期であり、いつ列車が通過するか分からない路線なので本当に幸運であった。


---

Railway Travel around the World 世界鉄道旅行
  All railway trains should be completely smoke -free.


 鉄道全面禁煙化は世界の常識
Smoking ban in the railway trains of the world


Canada


British Columbia

Alberta 

Trip to Canada 2011

Vancouver

North Vancouver


Whistler

Skytrain 

VIA train

Jasper

Icefield and Bow Summit

Emerald Lake

Lake Louise


Banff

Calgary

Edmonton

Hospitals in BC and Alberta

Tobacco control in B.C. and Alberta 2011




大陸横断鉄道でカナディアンロッキーへ
執筆 医学博士 宮本順伯
★This Web site is link-free.
This information was provided by the Smokefree Hotel and Travel.
The photographs were taken and the article was written in June-July 2011,
by Junhaku Miyamoto, M.D., PhD.