Narita 5th Avenue 2007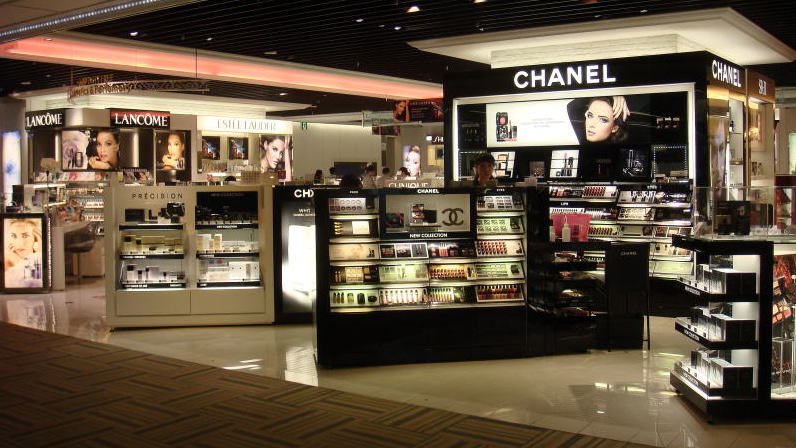 Narita 5th Avenue 2010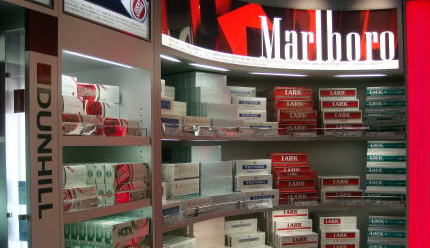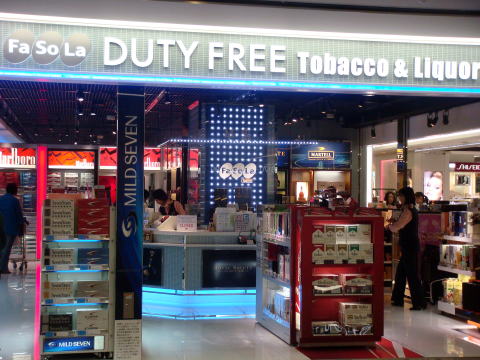 Tobacco Shop in the Narita International Airport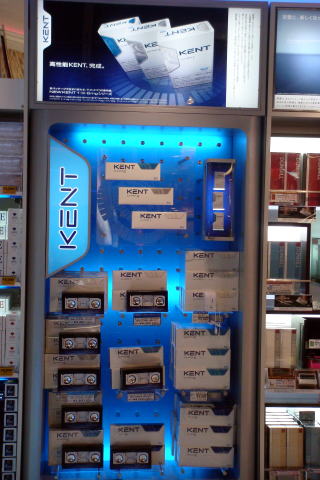 $B!!(B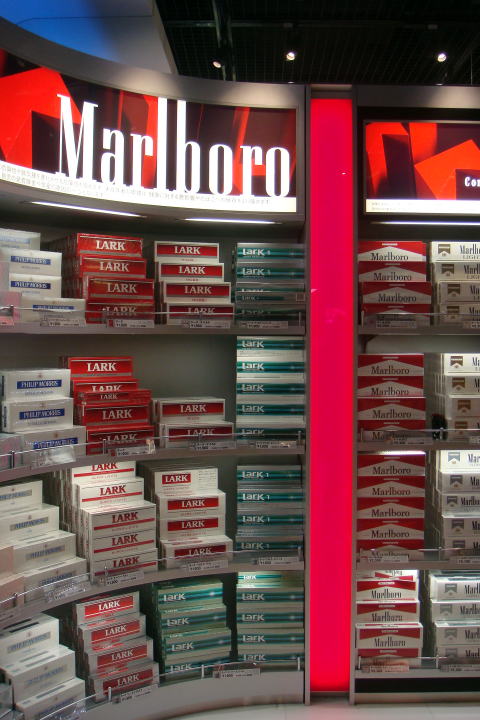 Health warning words are written in a small letter.
Cigarette packages are arranged attractive so that many smokers would purchase pressed by an irresistible impulse.
However, they can't predict their unexpected regretful future in many years after.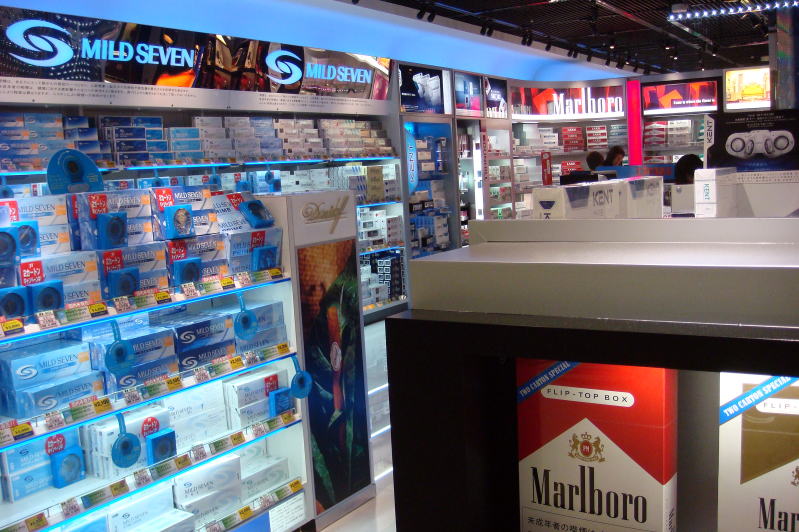 Well designed showcase at duty-free tobacco shop in Narita International Airport.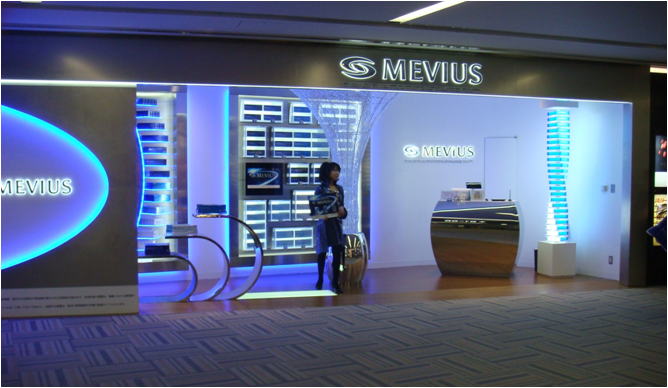 Japan Tobacco Inc.'s promotion booth at Narita International Airport:
In 2012, Japan Tobacco Inc. changed the name of MILD SEVEN to MEVIUS
to exchange public criticism of the word of 'gentle' or 'light'.
The adverse effect of the product to the human body is the totally same.

Smoking restriction of the world airports

Railway access to Tokyo central area from Narita International Airpor

Tokyo International Airport ( Haneda )

Smoking rooms in a local airport in Japan

Domestic Travel in Japan

JAL aircraft is slowly descending to Narita International Airport.