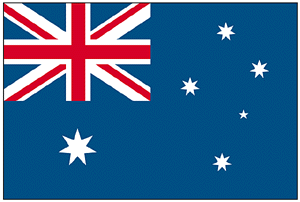 Northern Territory




Northern Territory (abbreviated as NT) is a federal Australian territory in the central northern regions.
It shares borders with Western Australia to the west, South Australia to the south, and Queensland to the east.
Uluru, also known as Ayers Rock, is a large sandstone rock formation in the southern part of the Northern Territory.
It lies 335 km south west of the nearest large town, Alice Springs, 450 km by road.


Helicopter view of Uluru/Ayers Rock. Picture source: Wikipedia

Uluru/Ayers Rock

Ayers Rock
$B!!(B
(L) Ayers Rock: Photograph was taken in May 1994 by Junhaku Miyamoto, M.D..
(R) Climbers and a warning sign (Wikipedia )


Since the park was listed as a World Heritage Site, annual visitor numbers rose to over 400,000 visitors
by the year 2000. Increased tourism provides regional and national economic benefits. It also presents
an ongoing challenge to balance conservation of cultural values and visitor needs.

Climbing Uluru is a popular attraction for visitors. A chain handhold added in 1964 and extended in 1976
made the hour-long climb easier, but it is still a long (800m) and steep hike to the top, where it can be
quite windy. It is recommended individuals drink plenty of water while climbing, and those who are unfit,
suffer from vertigo or medical conditions restricting exercise, do not attempt it. Climbing Uluru is generally
closed to the public when high winds are present at the top. There have been at least 37 deaths relating
to a recreational climbing since such incidents began being recorded.
Source: Wikipedia

In July, the average low is 4.4$B!n(B, the average high is 20.4$B!n(B.
In January, the average low is 22.7$B!n(B, the average high is 38.4$B!n(B
Source: Bureau of Meteorogy

From October 2019, the Uluru-Kata Tjuta National Park Board starts to prohibit a climbing to Uluru Rock.

8-mm film video: 1994 Cairns, Uluru (Airs Rock)



---


The Tobacco Control Act in the Northern Territory

The Tobacco Control Act 2002 banned smoking in enclosed public places (including workplaces), and
banned outdoor venues in 2003.From January 2011, all outdoor eating and drink areas in the Northern
Territory will be required to be smoke free. Liquor licensed premises may exempt a small part of their
area outside (up to a maximum of 50%) for a smoking area. The owner occupier of any public venue
(such as a shopping centre, sports facility, business owner or workshop), is now also able to declare
any area out of doors as a smoke-free area under the tobaccocontrol legislation. There is a simple
self-regulated process involved that can be quickly and easily implemented. All tobacco retailers will
no longer be permitted to display any tobacco products at the point of sale or anywhereelse in their
store. Under the tobacco reforms, tobacco retailers will also be subject annual retail licence fees and
renewal processes, as well as new licence conditions requiring them to provide records of sales data to
the Department of Health and Families and prohibiting the sale of fruit and confectionary flavored cigarettes.
Department of Health, Northern Territory, Australia

Australia 2007-2012
Australia Airport of Australia Northern Territory Kangaroo Island Adelaide Noosa Heads
Brisbane casino Brisbane railways Tobacco law in Queensland Western Australia Tasmania
Plain packaging of tobacco
Australia 2014
Arrival to Australia Canberra Railways in NSW Sydney East coast of New South Wales
Gold Coast Smokng ban in hotels of Canberra and Sydney Smoking ban in hotels of the sea-resort
Smoking ban in hotels of Gold Coast Tobacco control in Australia 2014 Departure from Australia


$B%*!<%9%H%i%j%"!&%N!<%6%s%F%j%H%j!<(B
$B<9I.!!0e3XGn;N!!5\K\=gGl(B
$B!z(BThis Web site is link-free.
This information was provided by the Smokefree Hotel and Travel.
The article was first written and photographs were taken by Dr. Junhaku Miyamoto, in May 1994.
This was revised in October 2013 and in July 2018.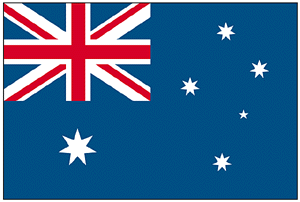 Kangaroo Island/Australia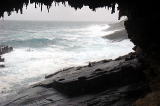 Special Note:$B!!(B$BF|K\8lI=<((B

$B!!(BRussia unduly occupies our Northern Territories of Japan.
$B!!(BSmoke-free hotels in Japan
$B!!(B Domestic travel in Japan
$B!!(BWHO: Smoking should be banned in all public spaces.
$B!!(BWorld population: seven billion v.s. Declining birth rate in Japan
$B!!(BNobody in the earth can destroy the natural beauty of the land.
$B!!(BStop merging war criminals and war victims at Yasukuni Shrine.
$B!!(BTax saving's rental housing is mushrooming.


Copyright (C) 2006-2022 Junhaku Miyamoto, PhD. All right is reserved.
Photo correction deletion request

Junhaku Miyamoto: profile
Regional weather forecast throughout Japan
FaceBook


Smoke-free Hotel and Travel
$B
rNc!!(B $B20FbA4LL6X1l!!(B $B20Fb5J1l@_HwE15n!!E4F;

$B%l%s%?%+!<!!%l%9%H%i%s!!%P!<!!0{?)E9!!%[%F%k!!6u9A!!5J1l5,@)(B

Restaurant hotel railway rent-a-car travel airport condominium smoking ban
$B!!!!(B

Twitter@worldviewtokyo$B!!(B

Twitter: $B!w(Bsmokefreejpn

Twitter@criticismjpn