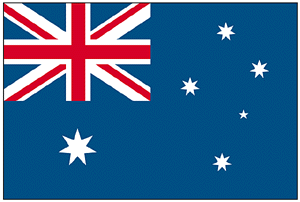 Airport in Brisbane and Sydney




The end of the rental-car driving


The car is approaching to the Brisbane International Airport. The junction to Cairns is nearby.
$B!!!!(B$B!!(B
The car is approaching to the Brisbane International Airport, passing a toll bridge.


After passing the toll bridge, there is the Brisbane Airport. This is the final goal of the rental-car
drive from Sydney.The driving distance was 1,107 km. It took over five nights and six days.
In contrast, the flight time from Brisbane to Sydney was only 95 minutes. On occasion, from
the window of the aircraft, the highway which we had been driving from Sydney was seen
through the cloud.

Brisbane International Airport


Brisbane Domestic Airport is the terminal station of Airtrain. It connects the city and Gold Coast district.

Qantas Terminal of Brisbane International Airport

Sydney International Airport


Approach to the Sydney International Airport

A shuttle bus for operates between hotels and Sydney International or Domestic Airport with six dollars per person.

(L) A carriage entrance of the Sydney International Airport
(R) It appears as a smoking booth; however, it is a non-smoking window-break room.


A tax-free shop in the Sydeny International Airport

Inside of JAL aircraft and good-tasting meal was served in the aircraft.

So-called 'Butterfly island' was observed from the JAL aircraft on the way from Sydney to Narita.
It was lucky to see this coral reef island, since this area is often under the low pressure covered with a thick cloud.
This butterfly-shaped coral reef is located in the Pacific Ocean, about 350 km south of the equator.

$B!!(BQantas Air from Brisbane International to Sydney Domestic Airport
$B!!(BJAL flight departing from Sydney International Airport

Smoking restriction of the world airports


Australia2007-2012
Smoke-free Australia Airport of Australia Northern Territory Kangaroo Island Adelaide
Noosa Heads Brisbane casino Brisbane railways Tobacco law in Queensland Western Australia
Tasmania $B!!(B Plain packaging of tobacco

Rail Travel in Australia
Adelaide$B!!(B Brisbane$B!!(B Canberra to Sydney and Gold Coast

Australia 2014
Arrival to Australia Canberra Sydney East coast of New South Wales Gold Coast
Smoking ban in hotels of Canberra and Sydney Smoking ban in hotels of the sea-resort
Smoking ban in hotels of Gold Coast Tobacco control in Australia 2014 Departure from Australia

Arrival to Australia

$B%V%j%9%Y%s!&%7%I%K!<6u9A(B
$B<9I.!!0e3XGn;N!!5\K\=gGl(B
$B!z(BThis Web site is link-free.
The article was written in December 2014. All photographs were taken in November 2014,
by Junhaku Miyamoto, M.D., PhD.



Special Note:$B!!(B$BF|K\8lI=<((B

$B!!(BRussia unduly occupies our Northern Territories of Japan.
$B!!(BSmoke-free hotels in Japan
$B!!(B Domestic travel in Japan
$B!!(BWHO: Smoking should be banned in all public spaces.
$B!!(BWorld population: seven billion v.s. Declining birth rate in Japan
$B!!(BNobody in the earth can destroy the natural beauty of the land.
$B!!(BStop merging war criminals and war victims at Yasukuni Shrine.
$B!!(BTax saving's rental housing is mushrooming.


Copyright (C) 2006-2022 Junhaku Miyamoto, PhD. All right is reserved.
Photo correction deletion request

Junhaku Miyamoto: profile
Regional weather forecast throughout Japan
FaceBook


Smoke-free Hotel and Travel
$B
rNc!!(B $B20FbA4LL6X1l!!(B $B20Fb5J1l@_HwE15n!!E4F;

$B%l%s%?%+!<!!%l%9%H%i%s!!%P!<!!0{?)E9!!%[%F%k!!6u9A!!5J1l5,@)(B

Restaurant hotel railway rent-a-car travel airport condominium smoking ban
$B!!!!(B

Twitter@worldviewtokyo$B!!(B

Twitter: $B!w(Bsmokefreejpn

Twitter@criticismjpn